Best Arbor Longboards ( For Beginners, Cruisers, & Commuters)
Looking for a smooth and enjoyable cruising experience? A longboard is a perfect choice! Specifically, an arbor longboard is the way to go if you are looking for high-quality design, durability, and style.
Check out our top picks for the best arbor longboards on the market in this post.
My Criteria for selection: I research the top rated products. Read all positive and negative reviews. I also interact with those having the product. Finally, indicated by my tests and drawing from my experience, I rate the products.
Best longboards arbor
Arbor Performance Complete Bamboo Axis 40
Specification
| Brand | Arbor Collective |
| --- | --- |
| Age Range | Adult |
| Deck Length | 40 Inches |
| Deck Width | 8.75 Inches |
| Material | Wood |
| Wheel Size | 69 Millimeters |
| Durometer Hardness | 78A |
The Arbor Performance Complete Bamboo Axis 40 is a good choice for any level of longboarder who wants a board that can go in many different directions.
Its snowboard-inspired design makes for easy cruising, and the drop-through shape enhances stability for downhill runs.
The Axis 40″ is made from bamboo that is grown in a way that does not harm the environment. It has a smooth, comfortable ride and can turn very well.
This complete board comes with Paris Reverse 50° 180mm trucks and Arbor Easyrider Series Outlook 69mm wheels with perfect bearings for a performance-driven ride.
Overall, the Arbor Performance Complete Bamboo Axis 40 is a great choice for anyone who wants a high-quality longboard that is also good for the environment.
Pros
Good for carving and cruising
Solid and good quality board
Great ride and worth the investment
Can ride over rough terrain
Cons
May require tightening of mounting screws on trucks
Arbor Collective- Fish Bamboo
Specification
| Brand | Arbor Collective |
| --- | --- |
| Age Range | Adult |
| Deck Length | 40 Inches |
| Deck Width | 8.75 Inches |
| Material | Wood |
| Wheel Size | 69 Millimeters |
| Durometer Hardness | 78A |
The Arbor Collective Fish Bamboo is one of the best pintail longboards in the Arbor lineup.
With a compact design that includes an extended wheelbase and mellow flex, this longboard is perfect for cruising around town or carving at lower speeds.
Made from sustainably sourced bamboo, this board is not only good for the environment but it is also built to last.
Along with other popular Arbor longboard models like the Axis 40 and Pilsner Bamboo, the Arbor Fish is a solid choice for any rider looking for quality and performance.
Arbor longboards are known for being durable and stable. This makes them a good choice for cruising and carving, no matter how much experience you have with longboarding.
So, if you are in the market for a new pintail longboard, the Arbor Collective – Fish Bamboo Skate is a great option to consider.
Arbor Axis 37 Complete Skateboard
Specification
| Brand | Arbor |
| --- | --- |
| Color | Flagship 2019 |
| Age Range | Adult |
| Deck Length | 94 Centimeters |
| Deck Width | 8.38 Inches |
| Material | Wood |
| Suggested Users | Unisex-Adult |
The Arbor Axis 37 Complete Skateboard is a versatile and high-performance board that is great for cruising and getting around town.
This snowboard-inspired drop-through design allows for easy maneuvering and stable downhill rides.
The deck is made of 7 plies of Canadian maple, making it sturdy and strong enough for riders of all levels.
The perfect symmetry of Axis 37 and its ability to carve make it possible for riders to have a great carving experience with lots of float-through turns.
Overall, the Arbor Axis 37 is a reliable and easy-to-use board for beginners that lets you cruise through the city in comfort and style.
Pros
Board has retro gel wheels that make riding over imperfections on the road feel easy
Carving on the board is easy and smooth
Board has Revenge trucks that allow for seamless turning
Design is impressive with the board's performance and design
Cons
Customer had issues with the vendor, but no specific details were given.
Arbor Collective Flagship
Specification
| Brand | Arbor Collective |
| --- | --- |
| Color | Dropcruiser Flagship L: 38.00″ |
| Age Range | Adult |
| Deck Length | 38 Inches |
| Deck Width | 9.75 Inches |
| Material | Maple Wood |
| Wheel Size | 69 Millimeters |
| Durometer Hardness | 78A |
The Arbor Collective Flagship is a high-quality longboard that lives up to its name.
This best Arbor longboard is a part of the Arbor Flagship Series, which features top-of-the-line components and craftsmanship.
This longboard is perfect for those who want a smooth and stable ride for cruising, carving, and downhill riding.
The Flagship's symmetrical shape and drop-through design make it perfect for freeriding, while its sturdy construction allows for stability at high speeds.
This California-based company makes a lot of great longboards, including the Arbor Collective Flagship.
With a commitment to quality and performance, Arbor has earned its place as one of the leading longboard brands on the market.
Pros
Smooth and fast for long distance riding
Amazing quality and sturdy enough to support good weight
Smooth and easy to carve
Beautiful design and high-quality grip
Good amount of flex for riders of different sizes
Cons
May get banged up with use
Arbor Pilsner Bamboo Collective Series Cruiser
Specification
| Brand | Arbor Collective |
| --- | --- |
| Age Range | All Ages |
| Deck Width | 8.13 Inches |
| Wheel Size | 129 Millimeters |
| Durometer Hardness | 78A |
| Material | Wood, Maple Wood |
The Arbor Pilsner bamboo cruiser is a top-quality mini-cruiser that stands out from the competition. This cruiser is both useful and good for the environment because it is made from bamboo that can be used again and again.
The wider standing platform and longer length make for a comfortable and fun ride, while the top-quality Paris trucks and smooth wheels ensure a buttery-smooth ride.
The Arbor Pilsner is always ranked as one of the best complete mini-cruisers on the market, which makes sense. And when combined with other standout products in the Arbor lineup, like the Axis 37 and Fish Bamboo longboards, it is clear that this brand takes its commitment to sustainability and performance seriously.
For those who prioritize both quality and environmental responsibility, it is hard to beat the Arbor Pilsner Bamboo Collective Series Cruiser.
Pros
Perfect size for cruising, not too big like a longboard
Good turning ability
Smooth bearings make it fast
Big and soft wheels for handling bumpy sidewalks and pebbles
Recycled glass cover spares shoes and sticks well
Unique and beautiful board art
Cons
Recycled glass cover may not be as grippy as regular grip-tape
Arbor Crosscut Axel Serrat Pro 39
Specification
| Brand | Arbor Skateboards |
| --- | --- |
| Age Range | Adult |
| Deck Length | 39 Inches |
| Material | Wood, Maple |
| Wheel Size | 58 Millimeters |
| Durometer Hardness | 80A |
The Arbor Crosscut Axel Serrat Pro 39 longboard is a hybrid that can be used on a lot of different surfaces. This longboard has Axel Serrat's signature shape, which is a gentle concave, and different wheelbase options.
It can handle the flat ground, downhill, and tricks with ease.
The larger shape delivers versatility for street, park, cruiser runs, and downhill. The board's RKP trucks and big wheelbase make it stable and smooth.
This longboard is perfect for riders who want to incorporate some tricks at speed and go for big standees.
Arbor is a trusted brand that has been making high-quality products for years, and this is just one of the many good longboards they sell.
Whether you are a seasoned rider or a beginner, Arbor has the perfect longboard for you.
Pros
Versatile hybrid board suitable for flatground, downhill, and tricks at speed
Made of 7 Ply Canadian Hardrock Maple from sustainable sources
Includes ABEC 7 Bearings with Spacers and 1/8″ Paris Risers
Has a mellow concave and multiple wheelbase options for customization
Wood by-product is reclaimed for use in other products
Cons
Trucks were loose and required adjustment
Arbor Longboard Solstice Axis 37
Specification
| Brand | Arbor |
| --- | --- |
| Material | Maple Wood |
| Wheel Size | 69 Millimeters |
| Durometer Hardness | 78A |
| Wood Finish | Ply 7 Ply Canadian Hardrock Maple |
The Arbor Longboard Solstice Axis 37 is a must-have for those who love cruising and carving with style.
This board is great for both new and experienced riders because it has a drop-through design that looks like a snowboard. It has a smooth, responsive ride that makes every trip easy, whether you are going downhill or just riding around town.
Made with 7 plies of Canadian Hardrock Maple and wrapped in a premium Palisander wood finish ply, this cruising board is both durable and visually stunning.
As part of Arbor's commitment to sustainability, a portion of the sales of each Solstice board goes to a number of environmental groups.
So grab an Arbor Longboard Solstice Axis 37 if you want a smooth ride with style and purpose.
Pros
Snowboard-inspired design for easy cruising, commuting, and downhill riding
Premium Palisander Wood Finish Ply adds a stylish touch
Made with 7 Ply Canadian Hardrock Maple for durability and strength
Wood material comes from sustainable sources of supply and by-products are reclaimed for use in other products
Comes with Paris 180mm Trucks, Arbor Outlook 69mm 78A wheels, Abec 7 Bearings with Spacers, and Recycled Glass Re-Grit
Arbor longboard buying guide
Purpose: Before buying a longboard, consider your primary purpose for it- freestyle, carving, commuting, downhill, cruising, or free riding. Arbor offers longboards for each of these categories; hence, choosing the right one will ensure you have a better experience.

2. Shape: Arbor longboards come in different shapes- pintail, drop-through, drop-down, and cruiser. So select a shape that suits your riding style and needs.

3. Deck material: Arbor longboards are made from different materials, including bamboo, maple, and various composite materials. Bamboo and maple offer excellent durability and stability, while composite materials are lightweight and flexible, making them suitable for freestyle riders.

4. Size: The size of the longboard also matters, and you should consider your height, weight, and shoe size when selecting one. A longer board with a wider deck size can provide stability, while a shorter board is easier to maneuver and improves quick turns.

5. Trucks: The trucks play a crucial role in the longboard's maneuverability, stability, and performance. Choose trucks that match the board's width and riding style.

6. Wheels: Arbor cruiser boards come with different wheel sizes, shapes, and hardness levels. The trucks and wheels you choose should be based on the terrain you intend to ride on, the riding style, and personal preference.

7. Brand Reputation: If you are new to longboarding, selecting a brand with a solid reputation like Arbor is always a good idea. Arbor has been in the longboarding industry for many years and has a reputation for producing high-quality products.Overall, choosing the right Arbor longboard decks will depend on your riding ability, style, purpose, and preferred specs.
Frequently Asked Questions
Is Arbor A Good Longboard Brand?
Arbor Longboards are known as one of the most popular and well-known brands among people who like to ride longboards. They have a unique wooden style that makes them strong, durable, and visually pleasing.
Arbor's longboards and skateboards have a reputation for being high-quality and long-lasting, making them a great choice for both beginner and experienced riders. 
If you are looking for a longboard that has no issues like wheel bite, is good for beginners, and allows higher speeds, this is the perfect brand.
Additionally, Arbor offers a wide range of longboards to suit different styles of riding, from cruising and carving to freeride and downhill.
Overall, many people in the longboarding community respect and trust Arbor as a good longboard brand. 
Where Are Arbor Longboards Made?
Arbor longboards are made in sunny San Diego, California, in the United States. The Arbor Collective, founded in Venice Beach in 1995, values quality and sustainability, which is reflected in the materials and components used to make their longboards.
The organization gets its materials from responsible suppliers and makes high-quality longboards out of eco-friendly, sustainable woods like bamboo and maple.
Arbor's commitment to craftsmanship and durability is seen in its eye-catching designs that are known for their unique wood style. It is no wonder that many consider Arbor Longboards to be some of the highest-quality boards available in the market today.
Whether you are a beginner or an experienced rider, Arbor has a longboard for you, so check out the various models available at Boards on Nord and experience the magic for yourself!
Which Cruiser Is Better, The Landyachtz Dinghy Or The Arbor Pilsner?
When it comes to choosing between the Landyachtz Dinghy and the Arbor Pilsner, personal preference plays a big role. Both cruisers have their own unique features that appeal to different riders.
While the Pilsner may have better performing wheels and a more eco-friendly brand, some riders may find the Dinghy to be slightly superior for their riding style. Ultimately, it comes down to what the rider feels most comfortable with and is connected to.
It is important to weigh the pros and cons of each cruise and go with the one that best fits your vibe.
Regardless of which one you choose, both Landyachtz and Arbor are reputable longboard brands with high-quality products.
Is Arbor Better Than Landyachtz?
While both Arbor and Landyachtz are highly respected longboard brands, it is tough to say which one is definitively better.
Arbor is known for its eco-friendly materials and sleek designs, while Landyachtz has made a name for itself with its durable, high-performance boards. Ultimately, it comes down to personal preference and what specific features you are looking for in a longboard. 
Some riders might prefer Arbor's bamboo construction, while others might prefer the wider shape of a Landyachtz board. Regardless of which brand you choose, both Arbor and Landyachtz offer top-quality longboards that are sure to impress.
Who owns Arbor Snowboards?
Arbor Snowboards was co-founded in 1995 by Bob Carlson and the late Chris Jensen, making it one of the first action sports brands to prioritize sustainability. In 2010, Arbor Snowboards merged with System Distribution, a company that Carlson also co-owned. This merger led to the creation of Arbor Collective, a brand that puts the environment first and makes skateboards, snowboards, and longboards.
Today, Arbor Collective is owned and operated by a group of like-minded individuals, including professional snowboarder Bryan Iguchi, and continues to place a strong emphasis on both performance and sustainability.
Because of this, Arbor Snowboards has been able to keep customers coming back and is still a popular choice among snowboarders.
Where Is Arbor Based?
Arbor Skateboards is a longboard and skateboard brand that has been making waves since its establishment in 1995 in Venice Beach, California. Today, the company is based in Escondido, California, where it continues to create mindfully crafted boards that are perfect for good times and great lines.
Arbor prides itself on providing quality skateboards that blend performance and craftsmanship, with a significant commitment to the environment.
The brand offers an array of boards that are made from renewable wood decks, with high-end components pre-built to ensure that every ride is as smooth and enjoyable as possible.
Who Owns Arbor Skateboards?
The Arbor Collective is a group of artists, designers, and athletes who are all passionate about skateboarding and longboarding.
Founded in 1995 by Bob Carlson and Chris Jensen, Arbor was the first action sports brand to focus on sustainability and protecting the environment. Today, the company is based in Venice, California, but has a global reach, with distribution in over 40 countries.
The Arbor Collective is dedicated to creating high-quality products that exceed industry standards, while also prioritizing their commitment to the planet.
Whether you are a seasoned skater or just getting started, Arbor Skateboards offers a diverse range of boards that are built to last and designed to perform.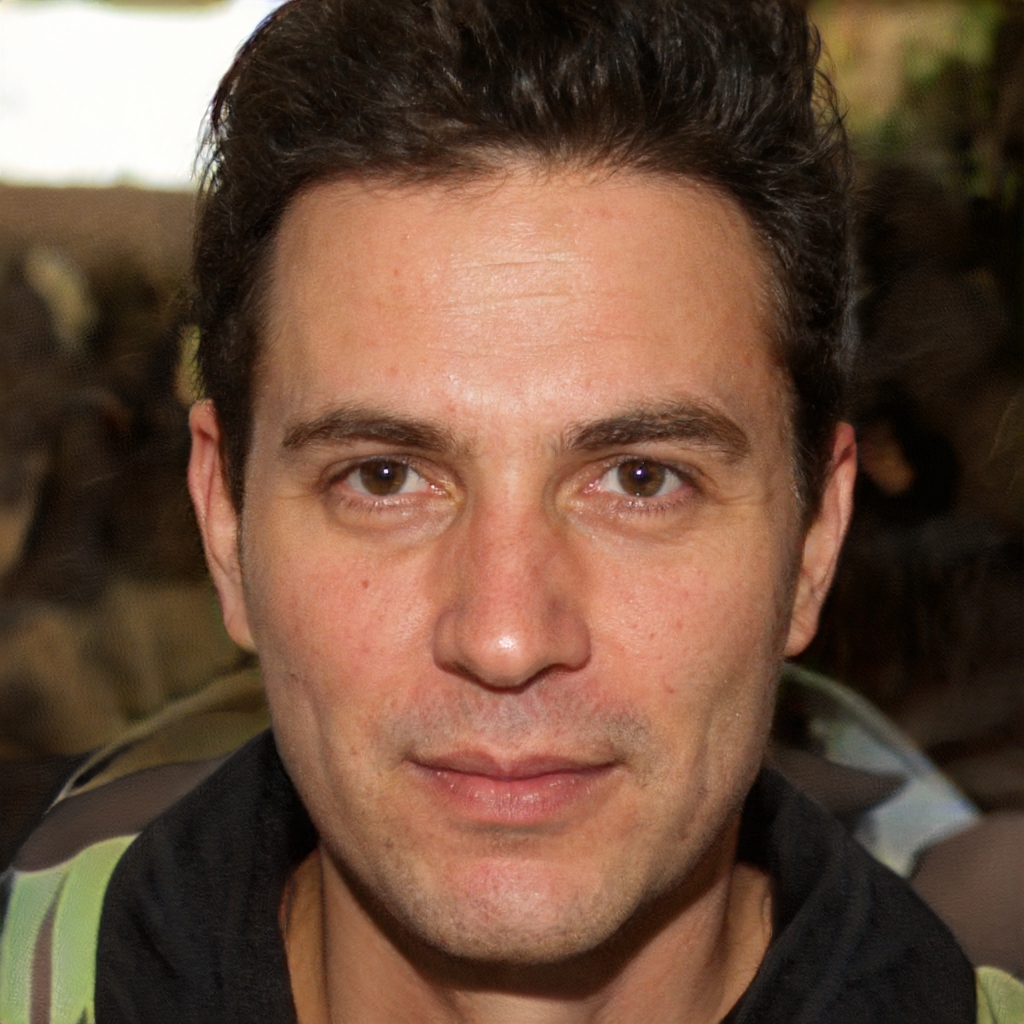 I am a longboarding enthusiast and a blogger. On this blog, I share tips, tricks, and advice based on my experience. I am dedicated to helping newbies improve their skills and enjoy this fun activity to the fullest.
Disclosure:This post may contain affiliate links. If you click on a link and make a purchase, we may earn a commission at no additional cost to you. Learn more.