6 Best Foam Longboards (Soft Top Surfboards)
Are you looking for a new longboard that's lightweight and durable? If you want to hit up the waves then foam-top longboards are the perfect choice.
We've rounded up the best foam longboards on the market so you can find the one that fits your needs.
My Criteria for selection: I research the top rated products. Read all positive and negative reviews. I also interact with those having the product. Finally, indicated by my tests and drawing from my experience, I rate the products.
Best soft top longboards
Wavestorm 8ft Surfboard
| | |
| --- | --- |
| Size | 8ft (243.8cm) |
| Color | Orange White |
| Brand | WAVESTORM |
| Item Weight | 12.5 Pounds |
| Material | Polyurethane leash |
| Construction | Soft Foam with EPS core and 3 stringers |
| Volume | 86 liters |
| Dimensions (LxWxH) | 96 x 22.5 x 3.14 inches (243.8 x 57.4 x 8.3 cm) |
| Package Dimensions (LxWxH) | 97.5 x 24.5 x 5.75 inches (247.6 x 62.2 x 14.6 cm) |
| Package Weight | 22.0 pounds (9.53 kilograms) |
| Suggested Users | Unisex-Adult |
| Warranty Description | 1 year |
Wavestorm 8-foot surfboard is a great option for those looking for the best foam surfboards. It is light-weight, soft, and easy to handle, making it an ideal choice for beginners.
The board features a wax-free soft top, which makes it easier to control, and the 8-foot size is perfect for adults and kids of all levels of surfing.
Wavestorm is one of the most recognized surfboard brands in the United States, making their 8′ Classic Longboard an excellent choice if you're looking for a reliable longboard.
It's an affordable option compared to some of the other boards on this list, such as the Boardworks Froth longboard, and Paragon Surfboards. Plus, its thinner design gives it less foam, making it easier to catch waves.
Pros
Inexpensive
Lightweight
Good for beginners to practice on small waves
Allows for progress on basic surfing skills such as balance, paddling, popping up, and riding the wash
Durable and can last for many years if used within its design parameters
Cons
The leash that comes with the board is not of good quality and frequently tangles around the grommet
The foam top is prone to denting and scratching
Boardworks Froth longboard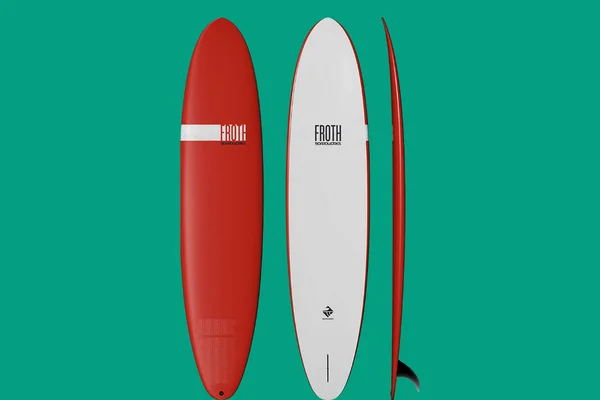 | | |
| --- | --- |
| Size | 9 feet |
| Color | Papaya |
| Brand | Boardworks |
| Item Weight | 21 pounds |
| Material | Foam |
| Sport Type | Surfing, Outdoor Lifestyle |
| User | Unisex-adult |
| Package Dimensions | 109 x 24.5 x 6 inches |
| Package Weight | 12.25 kilograms |
| Item Dimensions (LxWxH) | 108 x 24 x 3.5 inches |
| Warranty Description | 1-year warranty |
| Model Name | Froth! |
| Material | Soft EVA outer skin wraps a fully glassed EPS foam core |
The Boardworks Froth longboard is a great option for those looking for a versatile and fun board.
This SUP surfing board is made for people of all sizes and shapes, so it can be used by beginners, advanced surfers, and wake surfers. Its light yet durable construction makes it an easy-to-use board that won't disappoint.
The generous volume of the board makes it perfect for larger paddlers, style masters, and tandem rides at your local surf break.
The Froth is a great all-around longboard with a classic cruiser shape and an eight-foot frame. This makes it the perfect choice for people who want to ride the waves without having to worry about the advanced features underneath.
Pros
Good board for learning how to surf and for beginners to progress to the next level.
Great for a 12-year-old weighing 85lb who wants to turn on a wave.
Provides less pearling compared to the Wavestorm surfboard.
The construction is fantastic with much better materials than other soft boards.
Comes with nice hard fins in Future fin technology.
Lightweight, with a decent rocker for beginners.
The board is surprisingly fun and maneuverable, according to an experienced surfer.
Can be used by both experienced and novice surfers.
Well-made, stiff, and easily portable.
Forgiving to beginners, especially with the squishy foam deck.
High-quality and easily removable fins.
Pleasantly surprised by the board's quality and fun factor.
Cons
One reviewer found that the board hangs at the top and does not like to drop in.
The board is relatively thin and not super high volume like some foamies.
South Bay Board Co. Hybrid Surfboard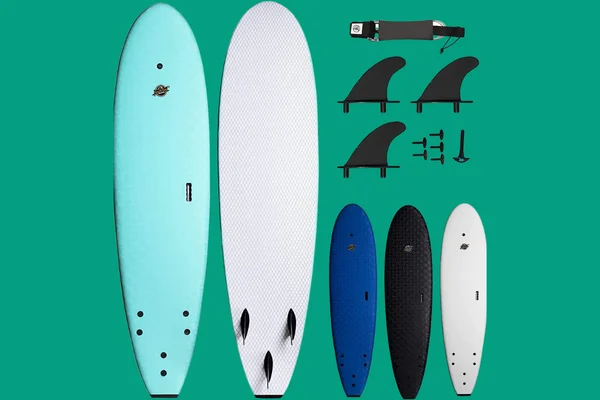 | | |
| --- | --- |
| Size | 7′ |
| Color | Aqua |
| Brand | South Bay Board Co. |
| Material | Foam |
| Skill Level | Advanced, Beginner, Expert, Intermediate |
| Dimensions | 84″ x 22″ x 2.85″ |
| Volume | 49L |
| Recommended rider weight | Up to 180lbs |
| Weight | 15lbs (including fins and leash) |
| Package Dimensions | 66 x 23.25 x 4.75 inches |
| Package Weight | 10.3 Kilograms |
| Suggested Users | Unisex-adult |
South Bay Board Co. hybrid surfboards are the perfect combination of performance and comfort.
This board gives you the support and stability you need to have a great surfing experience. It has a hard bottom deck and Future fin boxes.
It also features a unique "fingerprint" foam texture on the top of the deck, which eliminates the need for wax, making it super easy to keep clean and maintain.
With a weight capacity of up to 180 lbs, this board is perfect for all-rounders who want to hit the waves with confidence.
Whether you're a beginner or an experienced surfer, South Bay Board Co.'s hybrid surfboard is sure to provide you with an unforgettable ride.
Pros
Great customer service
Good quality for beginners
Fun and easy to use
More refined quality than other foam boards on the market
Great for catching white water waves
Fits inside some car models for transportation
Cons
Irreparable damage to foam boards
Expensive for a beginner board
THURSO SURF Aero 7 ft Soft Top Surfboard
| | |
| --- | --- |
| Board Dimensions | 7′ x 21.5″ x 2.75″ (213 cm x 54 cm x 7 cm) |
| Board Weight | 10 lbs |
| Recommended Max Rider Weight | 210 lbs |
| Core Material | High density EPS core |
| Deck Material | High density durable IXPE (heat laminated) |
| Bottom Skin | HDPE slick bottom (heat laminated) |
| Stringers | Three wood stringers |
| Fins | Three fins |
| Fin Box | Adjustable |
| Package Dimensions (L x W x H) | 86.3 x 23.5 x 6 inches (219 x 60 x 15 cm) |
| Package Weight | 9.75 Kilograms |
| Brand Name | THURSO SURF |
The Thusso Surf Aero 7 ft Soft Top Surfboard is the perfect choice for those seeking a reliable and durable foam longboard.
This surfboard is great for a wide range of surfers because it has a high-density, stiff EPS core, and bear weight upto 210 lbs.
The package also includes three fins, a 6′′ double stainless steel swivel leash, and an IXPE deck with an HDPE slick bottom. Additionally, its soft top design makes it easy to maneuver and provides a smoother ride than other longboards.
Whether you're looking for a board to take on the waves or just to cruise around at the beach, the Thurso Surf Aero 7 ft Soft Top Surfboard is an excellent option.
Pros
Strikes a good balance between stability and maneuverability, making it suitable for both kids and adults.
Sturdy and well-made
The three-stringer design
The customer service is excellent.
The board is easy to assemble.
Cons
The foot pad started to peel off after the first day of riding.
The setup with the fin screws could have been better documented, and it may take some time to figure out the correct placement of each screw.
Paragon Surfboards Performance Mini Log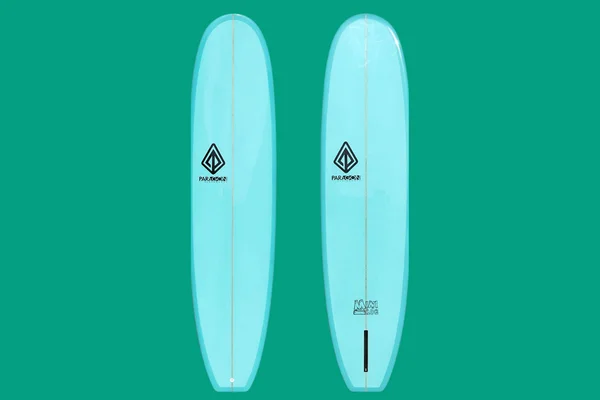 | | |
| --- | --- |
| Color | Seafoam Green |
| Size | 7'8″x 21 3/4″x 2 7/8″ |
| Brand | Paragon Surfboards |
| High-Performance Shape | 8″ center fin (FIN INCLUDED), double bottom concave, 6oz top and bottom glass job, and gloss finish |
| High-Quality Construction | Made of polyurethane (PU) for strength, durability, and light weight |
| Suitable for Surfing Levels | Beginner, intermediate, and advanced surfers up to 250lbs; generous 59L volume makes it easy to catch waves |
| Package Dimensions | 95.5 x 23 x 5 inches |
| Package Weight | 10.32 Kilograms |
The Paragon Surfboards Performance Mini Log is the perfect way to combine the best elements of a longboard and a shortboard in one package.
This 7'8″ x 21 3/4″ x 2 7/8″ board is designed to be fast and maneuverable, with plenty of foam in the nose for easy wave catching.
The board features Paragon's FoamTech material for lightweight and ultimate durability, making it a great choice for beginner and intermediate surfers looking to have a blast in the water.
It's an ideal choice for those looking for the performance feel of a shortboard, combined with the stability of a longboard.
With this mini log from Paragon Surfboards, you get the best of both worlds!
Pros
The board is of good quality and comes at a low price compared to other companies.
The transition from a foamie to this board was smooth.
Delivery was quick and the seller was friendly.
The board is lightweight and easy to handle.
It comes with a fin included.
Cons
The board doesn't have side fin slots, which may be a concern for some surfers who want to add more fins.
There are not many reviews for Paragon since they are new to Amazon.
Liquid Shredder EZ-Slider 7ft
| | |
| --- | --- |
| Size | 7ft |
| Color | Yellow |
| Brand | Liquid Shredder |
| Item Weight | 11 pounds |
| Material | Plastic, foam |
| Dimensions (L x W x H) | 84 x 21.5 x 3 inches |
| Volume | 49 liters |
| Recommended user weight | Novice up to 150lbs, more for experienced riders |
| Package Dimensions (L x W x H) | 85 x 23 x 5 inches |
| Package Weight | 15 pounds |
| Suggested Users | Unisex-adult |
The Liquid Shredder EZ-Slider 7ft is a great option for those looking for a soft-top surfboard with a slick bottom.
This board is built with an EPS core and has a textured soft foam material that prevents slipping. It's wide and stable, making it great for beginners and experienced riders alike.
This surfer board also features a removable 3 fin system and a leash with double velcro for added safety.
This board is sure to give you an enjoyable surfing experience, no matter your skill level!
Pros
Great for kids (7 and 10 years old).
Kids love catching waves on them.
Paddles well.
Rides nicer than expected.
Turns easy
Cons
It is a new product.
A few reviews
Things to consider before buying a soft top longboard
Size: Soft top surfboards come in a variety of sizes. It includes longboards, shorts boards, and mini boards. So it's important to consider what size will best suit your individual needs. Consider the type of waves you'll be riding and the amount of weight you need to support.
2. Shape: Soft top surfboards also come in various shapes, including fish, shortboard, longboard, and hybrid designs. Each shape provides different benefits, so consider what type of wave you'll be riding and which design will provide the best performance for your needs.
3. Construction: Different soft-top surfboards are constructed using different materials, such as foam core or Epoxy resin. Foam core boards tend to be lighter and more buoyant but may not last as long as an Epoxy board. Consider how often you plan on riding your board, and which foam construction and foam padding will provide the most durability for your needs.
4. Fin Setup: Fin setup is important when choosing a soft top surfboard because it affects how the board performs in the water. Consider if you want a single fin or thruster setup and whether or not you want removable fins for versatility in changing conditions.
5. Price: Foam boards can range from very affordable to expensive depending on size, shape, construction materials and fin setup. Set a budget before shopping and keep an eye out for sales or discounts to get the most bang for your buck!
Foam Surfboard Vs. Fiberglass
Foam surfboards are generally considered to be the best choice for beginner and intermediate surfers due to their lightweight and easy maneuverability.
Foam boards are also much cheaper than fiberglass, making them a great option for those on a budget. However, foam boards tend to lack durability, meaning they will need to be replaced more often than fiberglass boards.
Fiberglass is typically more expensive but are much more durable and can last for years with proper care.
They also offer better performance in various conditions, making them ideal for more experienced surfers. Ultimately, it comes down to personal preference and skill level when deciding between a foam board or fiberglass.
Foam Surfboard

Pros:
• Foam surfboards are very buoyant and stable, making them ideal for beginner surfers.
• Soft top boards have a soft top deck which makes them comfortable to ride.
• They are lightweight and easy to carry around.
• They are more affordable than fiberglass.
Cons:
• Foam boards don't hold their shape as well as fiberglass boards, so they can be less durable in the long run.
• They are less responsive than fiberglass and don't perform as well in waves of varying sizes.
• Foam boards tend to be slower in the water and can be difficult to control in choppy conditions.


Fiberglass Surfboard
Pros:
• Fiberglass boards are more responsive than foam boards, allowing for better control of different types of waves.
• They hold their shape better than foam boards and will last longer over time.
• Fiberglass offers better performance in larger waves due to its stability and responsiveness.
Cons:
• Fiberglass surfboards can be heavier than foam boards, making them harder to carry around.
• They can also be more expensive than foam boards.
Frequently Asked Questions
Are foam longboards good?
Yes, foam longboards are generally a good option for beginning longboarders. They are often cheaper than traditional boards and provide a more forgiving ride because they are easy to paddle. However, they are usually not as durable or responsive as traditional boards.
What size surfboard should I get for my height and weight?
The size of the surfboard you need depends on your skill level, wave conditions, your shape, and size. 
Generally speaking, if you are an intermediate-level surfer, a board measuring 6-8 feet in length should be suitable for someone who is 5'8″ tall and weighs around 165 pounds. If you are a beginner, consider a longer board that is 8-10 feet in length.
Is a 5'8 surfboard good for beginners?
Yes, a 5'8 surfboard is a great size for beginners. It's short enough to help with maneuverability but long enough to provide stability while learning.
Is an 8ft foam top longboard good for beginners?
No, an 8ft foam top longboard is not recommended for beginners. It is a larger and heavier board than most beginner boards, which can make it difficult to control and maneuver. Beginners should look for shorter, lighter boards that are easier to handle.
How long will a foam board last?
Foam board can last for a long time if it is properly cared for. Most standard foam boards will last up to five years if stored in an environment that is not overly humid or exposed to excessive heat and cold.
What should I look for in a soft top surfboard?
1. Size: Consider the size of the board that you need for your ability level and the type of waves you will be riding.
2. Construction: Look for a surfboard made out of durable materials such as EPS with strong, lightweight fiberglass construction.
3. Shape: Choose a shape that suits the type of waves you want to ride, from longboards to shortboards, fishes, and hybrids.
4. Fin Setup: Decide whether you want a thruster, quad, or five-fin setup, and make sure it's compatible with your board.
5. Deck Padding: Soft top surfboards often come with EVA foam deck pads which provide extra grip and comfort when surfing.
What are the two types of surfboard foam?
The two types of surfboard foam are polyurethane foam and expanded polystyrene (EPS) foam.
What is the difference between EPS and XPS foam surfboard?
EPS foam surfboards are made with a type of expanded polystyrene (EPS) foam that is lightweight, buoyant and features good impact resistance. This type of board is often used for beginners as it provides an affordable option.
XPS foam surfboards are made with extruded polystyrene (XPS) foam which has a higher density than EPS and offers greater rigidity and stability. XPS boards are heavier than EPS boards but provide greater control in high-performance conditions.
They tend to be more expensive than EPS boards but are ideal for experienced surfers who are looking for maximum performance.
Are soft top foam longboards good for kids?
Soft top foam longboards are a great choice for kids, as they provide excellent stability and buoyancy in the water. Soft tops are also very durable, so they can withstand multiple uses without any damage. Additionally, the best soft-top surfboards are often lighter than traditional hard boards, making them easier for kids to maneuver.
Do soft-top surfboards need wax?
Yes, soft-top surfboards need wax just like traditional fiberglass surfboards. Wax helps provide traction on the deck of the board so you don't slip off while riding.
How Do You Take Care of a Foam Surfboard?
*Regularly rinse your surfboard with fresh water after each use to remove salt, dirt, and other debris.
*Store your board in a cool, dry place away from direct sunlight and heat sources to prevent the foam from drying out or becoming brittle.
*Repair any dings or damage as soon as possible using a Ding-All repair kit designed specifically for foam boards.
*Use a soft sponge or cleaning cloth with mild soap and water to clean your board before and after each use to avoid damaging the paint job or graphics.
*Always carry and transport your board in a protective cover or sleeve, preferably one that has some form of padding or cushioning material on the inside to protect the foam from being scratched up while traveling.
How To Wax A Foam Surfboard?
-Start by giving your board a rinse with fresh water to remove any salt or sand residue.
-Dry the board off completely with a towel, making sure to get all of the excess moisture off of it.
-Place your wax on the board and rub it in circular motions with your hand until you have an even coat of wax over the entire surface of your board.
-Take a hairdryer and heat up the wax until it melts into the board for a good grip when you're out in the water. Make sure not to overheat the wax as this could cause damage to your board.
-Let the wax cool and harden before taking it out for a ride!
Are foam surfboards safe?
Yes, foam surfboards are generally safe when used properly. They are softer and more buoyant than traditional hard-shell boards, making them less likely to cause injury if you fall off or wipe out. However, if used improperly or abused, a foam surfboard can still be dangerous.
Be sure to follow safety guidelines such as wearing a helmet and always having a spotter when surfing.
What is the difference between a regular and a foam surfboard?
A regular surfboard is usually made of fiberglass or polyurethane, whereas a foam surfboard is made with an EPS foam core and covered with a soft top deck.
Regular surfboards are typically heavier, stronger, and more expensive than foam boards.
Foam boards are lighter, more buoyant, and often cheaper than regular boards, making them the preferred choice for beginner surfers.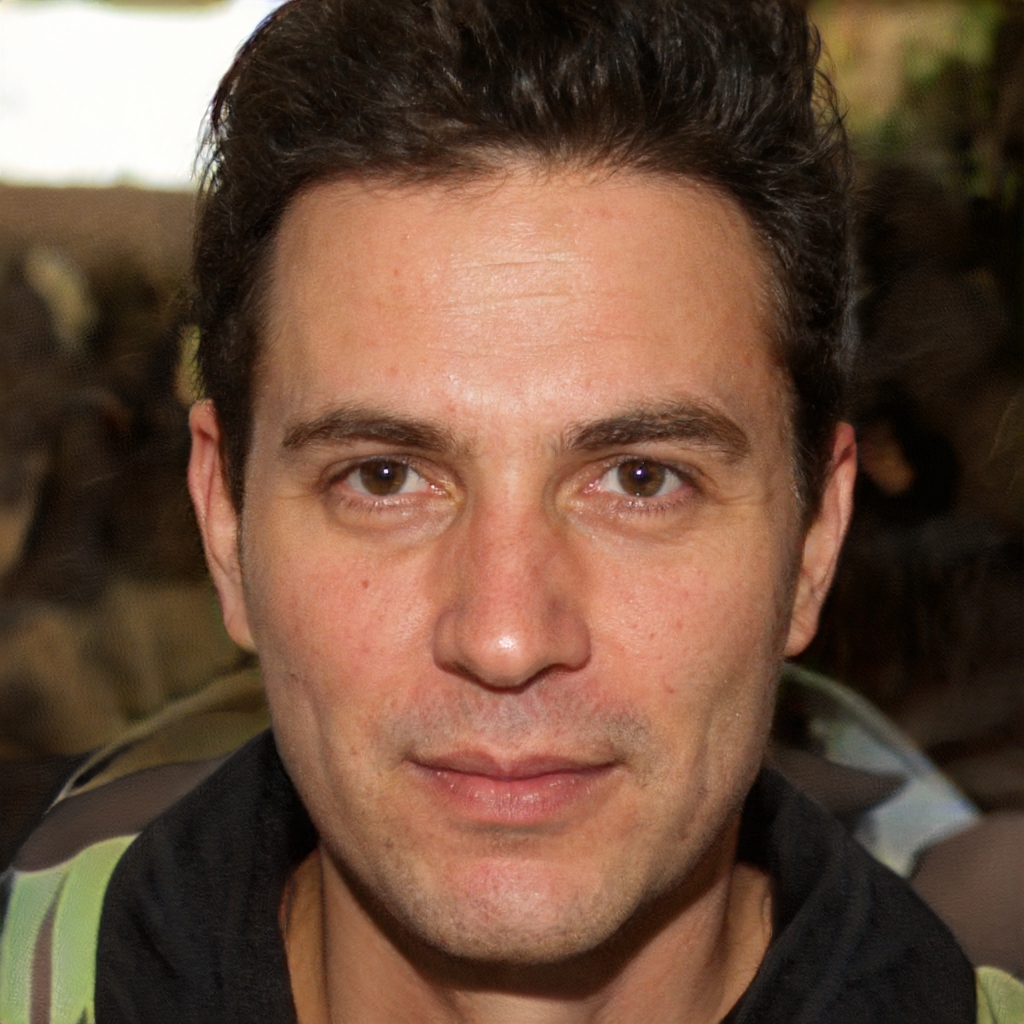 I am a longboarding enthusiast and a blogger. On this blog, I share tips, tricks, and advice based on my experience. I am dedicated to helping newbies improve their skills and enjoy this fun activity to the fullest.
Disclosure:This post may contain affiliate links. If you click on a link and make a purchase, we may earn a commission at no additional cost to you. Learn more.