Best Pintail Longboards (Beginners and Experienced Riders)
If you're looking for a smooth ride that offers versatility, a pintail longboard may be the perfect option.
Pintail longboards are known for having a unique shape and being easy to turn on the street. This makes them great for carving and cruising. With their wide range of sizes and styles, pintail longboards offer something for everyone.
My Criteria for selection: I research the top rated products. Read all positive and negative reviews. I also interact with those having the product. Finally, indicated by my tests and drawing from my experience, I rate the products.
From novice riders to experienced boarders, these boards provide an enjoyable experience no matter your skill level.
Whether you're looking for a smooth ride around town or some serious downhill action, a pintail longboard can provide it all.
Read on to learn more about what makes these boards so special and find out which one is right for you.
Pintails Longboards Detailed Guide
The Shape of the Pintail longboard prevents the wheels from biting into the board, a phenomenon known as "wheel bite," while providing enough room for the rider's feet.
The trucks on a pintail longboard are of the highest quality, which helps to keep the board at its optimal height and makes switching routes much more accessible.
They perform admirably in both racing and cruising conditions.
Occasionally, you'll also hear it referred to as a pin tail longboard. Pintail longboards can range from 38 to 46 inches and have widths between 9 and 10 inches.
Despite these little variations, their key dimensions are 38 to 46 inches by 9 to 10 inches.
It is undoubtedly one of the most well-known varieties of boards. Although cruising is the most common use for a pintail longboard, some tricks can be performed on these boards.
The board's size and the pintails' quality are both vital if you want a better cruising experience.
In response to your request, I carefully researched many of the best-selling pintail longboards and compared them for your convenience. I hope this information is helpful. The fact that it should be proportional to size is the single most crucial thing to remember.
10 Best Longboards With Pintails
1) Retrospec Zed Longboard
Features:
41×9.5" deck length
Extra wide for stability
Maple & Bamboo Build
Durable, pliable, and beautiful
85A Polyurethane Wheels
Soft, grippy, and shock-absorbing
Reverse Kingpin Trucks
Reactive and smooth-gliding
Wood is the material.
A craftsman board measuring 41 inches by 9.5 inches and fashioned out of 8 recycled pieces of Canadian maple wood in conjunction with Bamboo bought on the cheap created a trustworthy combination of stability and adaptability for the construction of decks.
A set of precision ABEC-7 resilience ball bearings, which perform exceptionally well in both quick and outrageous steering exactness, is provided so that any mission, in general, can be completed successfully.
The wheels have a rock finish and provide great hold thanks to their rock-like texture, good size, and shock absorption. It arrives completely assembled and ready to go for its journey.
Even though it arrived fully assembled, the truck was not attached when I received the board. This caused me to lose my balance and fall since I couldn't keep my footing. Be sure the truck is in perfect order before you ride this board.
Pros:
Long-lasting, dependable, and offering a comfortable ride
Extra width contributes to increased stability as a result.
The wheels have a gripping surface, a shock-absorbing design, and a supple feel.
Cons:
Because of its greater length, it isn't easy to transport.
Reviews and ratings from customers
On Amazon, these ponytail longboards have received reviews from more than 9,079 customers. The overall reviews are positive, giving the product an average rating of 4.7 stars out of 5.
2) Hana 42″ Pintail Longboard For Pintail Riding
Features:
Deck Material is Bamboo (2 ply) & Maple (6 ply)
31″ Wheelbase
Medium Stiff Flex
7″ Gravity Cast Aluminium Trucks
SHR – Medium Stiffness Bushings
70mm x 53mm-78A – SHR – High Rebound Urethane Wheels
The Hana Pintail Longboard has a length of 42 inches. It is designed for anyone looking for a longboard that is simple yet beautiful and does not have any grit.
This board features an overlay with a thick eight-layer center made of Maple, an outside made of Bamboo that is pleasantly stained lined, and a base that is attached with a sand grit to showcase the beauty of the Bamboo.
This Longboard came out on top, being pushed along by the seaside, is designed for freestyle and cruising, and has pictures cut into it using a laser.
The Deck features a tear in the lower half to prevent the wheels from being crushed, and it is an excellent deck with wheel springs.
A good, comprehensive platform is provided for gliding thanks to the Deck width, which measures 9.5 inches.
A highly subtle W-shaped indentation can be seen in the Deck. It is suitably deep, which assists in getting your soles in, but it is not intense enough to make you uneasy while you are gliding.
Suppose your board has wheels measuring 70 millimeters in diameter. In that case, it was designed from the get-go to provide the best cruising experience. These delicate wheels make it possible to ride steadily in various environments.
The Deck of this board is gorgeous, and rather than grip tape, it has sand on the top. I really like it. I was hesitant to spend the extra money on it because it was a little more expensive than other boards, but it ended up being well worth it.
Pros:
Design is timelessly elegant, long-lasting, and dependable.
This board provides limitless skating options.
Wheels have a high standard of quality.
Cons:
A tad bit cumbersome
There is no shock absorber on the wheels.
Reviews and ratings from customers
More than 1,043 people have rated and reviewed this pintail longboard on Amazon, and the average rating is 4.8 stars out of 5. The reviews, on the whole, are favorable.
3) Junli 41-Inch Freeride Longboard
Features:
Highly responsive 7-inch aluminum alloy trucks
Ultra-high elastic PU support pad, providing control and stability
41 IN long x 9.5 IN wide deck
8-ply natural maple
Brushed black surface for antislip
Durable 70mm X 51mm 80A PU wheels
ABEC-11 high-speed bearings
Built for downhill, speed, and freestyle riding.
Wide turning radius suitable for all age sports enthusiast groups
Junli 41-Inch Freeride Pintal longboards have been carved for downhill speed, free-form riding, and a broad swiveling radius, all of which are ideal for sports fans of varying ages.
Increasing your stability and response time while getting a kick out of being goofy is the goal of this activity.
Being lightweight and having a shock retention ring guarantees rock-solid cruising. Most boards come equipped with an across-the-board t-instrument for use in disassembly procedures. Exceptional 7-inch aluminum composite trucks and a highly flexible polyurethane (PU) authorization pad deliver management and solidness.
The high quality of these boards is one aspect that appeals to me the most about them.
If you discover any manufacturing defect in the board, you are eligible for a refund.
Because of its size, which makes the longboard easy to ride and eliminates the risk of falling off, this board is one that you should highly consider purchasing if you have a high schooler living in your home.
Additionally, it is not designed for stunts. Therefore it is best suited for beginners to use it.
PERFECT GIFT: Lightweight with shock absorb ring guarantees smooth cruising. Each skateboard is equipped with an all-in-one t-tool to facilitate your disassembly. If there are any quality issues, we will refund the full amount for 30 days.
Pros:
Come wholly put together and with ABEC-11 bearings.
Durable, Exceptional quality.
Best for all players.
You are eligible for a refund if you choose to return it.
Cons:
This is not a traditional pintail shape at all.
Reviews and ratings from customers
On Amazon, these ponytail longboards have received reviews from over 4,069 customers. On average, they give it 4.7 stars out of 5, and the reviews are positive.
4) Magneto 40+ Pintail Longboard
Features:
40″ Length x 9.25″ Width Deck Dimensions
27″ Wheelbase
Full-size Pintail + Wheel Wells Shape
11 mm thick and composed of 8 plies of hard maple Composition
20% Max Grade
Water & Dust Resistant (IP 54)
Max Rider Capacity is that is it Tested to 264 Lbs / 120 Kg
The Deck of Magneto is constructed out of maple wood and is 40 inches in length and 9.25 inches in width. Its top surface has a sand-grit finish, which lends the board its durability.
The Wheelbase measures 27 inches. However, the wheels have a delicate and gripping formulation of high bounce-back urethane 78A, contributing to their exceptional quality. In addition, the board is reasonably priced and works well for both novices and seasoned surfers.
You won't have any trouble learning how to ride this pintail longboard, regardless of whether you are a beginner, already own a few boards, or are getting back into the game after some time away.
It is the device or alternative that is most suited for the vast majority of activities that take place outside and the methods used for transportation. It is possible to take it to the park, the ocean side, go on a voyage, set up camp, use the cycling path, the syphon track, and other such locations.
After reading some internet evaluations about it, I decided to buy this board, and I'm happy to report that my decision has been a good decision.
Pros:
Strong, solid, and dependable boards.
Affordable longboard.
It also offers a variety of eye-catching styles and three distinct configurations.
The bearings have been given an ABEC rating.
Cons:
Because of its substantial size, it isn't easy to transport from place to place.
Reviews and ratings from customers
On Amazon, these pintail longboards have received reviews from over 200 customers. The overall reviews are positive, giving the product an average rating of 4.8 stars out of 5.
5) Seething 42-Inch Longboard
Features
42″ Long x 10″ Wide Dimensions
330 lbs Max Capacity
9 ply hard rock Canadian maple Deck
70mm, 99A Wheels
7″ Aluminum alloy Trucks
Precision ABEC 11 Bearings
The seething Longboard should be your go-to choice when you want to get from point A to point B in style while also expanding your free-form capabilities. Feel free to cause some trouble with this one.
This pintail longboard has a high bounce back. It is equipped with ABEC-rated high-velocity bearings fixed in PU wheels that are 70 millimeters in diameter and 80 a-rated.
These best longboard bearings make the board very speedy and reliable. This particular Longboard features a Canadian Maple deck with a weight capacity of up to 330 pounds.
The 7-inch aluminum composite trucks have a 95A ultra-high flexible polyurethane assistance pad, which gives them restraint and durability.
As a result, they are desirable for all-age sports fanatic parties because of their responsiveness and durability.
Along with its high level of craftsmanship, the pintail longboard ships with all its components already built. This is one of the aspects of the board that I appreciate the most. And if, this is your first time riding a longboard. In that case, you don't need to consider putting the components together in the exact order. This board excels in various riding styles, including freestyle, carving, downhill, and cruising.
Pros:
It is constructed out of premium-grade Maple from Canada.
The Deck is incredibly sturdy.
The board is shipped in its assembled state.
Printed pattern on the lower portion of the design; it's attractive.
Wheels are flexible and of sufficient size, allowing them to travel smoothly over uneven terrain and fissures.
Cons:
A few reported about the deck shaking issue.
Reviews and ratings from customers
On Amazon, these pintail longboards have received reviews from more than 3,041 customers. The overall reviews are positive, giving the product an average rating of 4.7 stars out of 5.
6) Ghost Pintail Longboard
Features:
Age Range Adults, kids, teenagers, men, women, boys, girls
Skill Level Advanced, Beginner, Intermediate
Deck Length 48 Inches (121.9 cm)
Deck Width 9 Inches (22.9 cm)
Item Weight 11 Pounds (4.95 kg)
Material Acrylic
Theme Surf, skateboard, longboard
Load Capacity 220 Pounds
Wheel Size 70 Millimeters
Shape Pintail
Wheel Material Polyurethane
Durometer Hardness 78A
These boards are safe to use and do not require any holding tape. The transparent appearance of the longboards is ruined by the clear hold tape.
When water beads trickled over these pintail longboards, they provided an even higher level of traction.
A Ghost longboard's mileage is comparable to that of other longboards because it is the average mileage received by all longboards.
To prevent the front edge from becoming chipped, you can protect it with one of the elastic guards.
The board is made of sturdy material and has a slightly weighty appearance.
Besides, the lightweight wheels, which provide an additional layer of safety, make this board an excellent choice for cruising.
This board is suitable for persons of any age range. Many longboarders are drawn to its appealing glass design, which makes it a popular product.
Pros:
The deck is highly long-lasting and dependable
These planks are not slick in any way
The wheels are comfortable and of a decent size
The design is appealing, and the color combination is rather lovely
Cons:
Extremely ponderous and excessive in size
Not very convenient to transport around.
Reviews and ratings from customers
On Amazon, this pintail longboard has been rated by more than 145 customers, and it has received an average rating of 4.6 out of 5. The reviews, on the whole, are favorable.
7) White Wave Bamboo Deck and Longboard
Features
104 cm is the total length
The width of the Deck is 9.5 inches
Material: Bamboo, Maple, and Aluminum
70 millimeters is the size of the Wheel
When we talk about longboards, there's a phrase that comes up frequently: "current stock equipment," which refers to a setup that includes the kingpins, trucks, bearings, axles, screws, and every other piece of metal in your configuration.
This particular grade of materials is utilized in the production of longboards by virtually every manufacturer.
This White Wave Bamboo deck is constructed out of Canadian Maple. It is 40 inches in length and 9.5 inches in width, providing a secure grip when skating, thanks to its dimensions.
Appropriate for amateur skateboarders or riders who don't make a living from skating professionally.
This Longboard would make an excellent gift for friends and family. When it arrives, it will already be assembled and ready to ride; therefore, you should ride the wave, admire it, and have a wonderful time.
Pros
The Deck is constructed of Canadian Maple.
It gives it an exceptionally long lifespan.
These boards are equipped with transparent grip tape that has a sparkling appearance.
The wheels are of a good size and standard.
Cons
There have been reports of a loose deck (you can make it perfect with little effort)
Reviews and ratings from customers
On Amazon, this pintail longboard has received more than 2,572 ratings and reviews, with the average rating being 4.8 stars out of 5. The reviews, on the whole, are favorable.
8) Krown City Surf Longboard 9 inches by 46 inches
Features:
46 inches is the length
The width is nine inches
Maple Material
The diameter of the Wheel is 70mm
The Krown city longboard will arrive with all of its components fully built. Straight out of the box, your new Krown longboard will have everything you need to ride and be ready to go.
In addition the drop-through features hefty Aluminum 6.0″ trucks, 71mm 78A high-bounce back urethane wheels, accurate speed ABEC 7 heads, and grip tape with an 80-grit black surface.
Every component satisfies the industry's requirements and represents a typical cross-section of skaters worldwide.
The primary reason I decided to buy this board for the Deck was the fact that it is so stunning. I have a deep and abiding affection for beaches. As a result, I felt compelled to acquire this excellent ocean-side landscape board.
Pros:
Due to the use of Canadian Maple in its construction.
The Deck is exceptionally long-lasting.
These boards offer stunning artwork and architectural design.
Offer a ride that is both comfortable and secure.
Cons:
A tiny bit more expensive than the typical board
Reviews and ratings from customers
On Amazon, this pintail longboard has had more than 247 reviews and now has a rating of 4.2 out of 5 stars on average. The reviews, on the whole, are favorable.
9) Pintails Longboards with Atom
Features:
9" wide – 8-Ply Maple laminate – Photo heat transfer graphic.
Traditional longboard trucks (217mm axles).
Atom round lip 65mm diameter x 35mm wide – 78A – Super High Rebound.
ABEC 5 Bearings.
Durable 80-grit silicon carbide grip.
These longboards offer exceptional value considering their high level of quality. The Deck of the Atom Pintail is shaped like a traditional pintail and has a concave down the middle. That makes carving as simple as a walk in the park.
Atom Longboards have earned significant importance among the section-level pintail longboards available for purchase. They have established a strong position in the industry by providing a variety of longboards of varying types at a relatively low price point.
The result is that you will have the opportunity to locate a lovely longboard in the style that you want at a cost that is considerably easier to manage than the cost of some of the brand-name longboards available on the internet.
By employing contemporary inventory management technology, Atom Longboards can save money, just like any other manufacturer at this cost level can save money. Besides, the topic of deck material is currently at the center of one of the most contentious discussions regarding imported longboards. There is a considerable discussion regarding the distinctions between Canadian Maple and Chinese Maple. It is an excellent rabbit hole to fall down.
The Atom Pintail is a fantastic longboard for riders who could be more serious about their riding and appreciate its design and price. If you intend to drive this board in a hostile manner, you will need to upgrade some of your equipment to make it more comfortable for you to do so.
About a year prior to my first attempt at learning the fundamentals of longboarding, I purchased this board. When I finally got it, I was pleasantly surprised by how much it was.
I ride through rough terrain with this board because it's so versatile. After I started to get better at what I was doing, I saw that the board would shake quite a bit and cause a stir in the city. To begin working on this, I began by exchanging the risers made of plastic with risers made of elastic.
Pros:
Because of how cheap it is, it is an incredible deal.
This a smart option for those just starting out
Deck is of high quality and has a firm hold.
Layout is organic in appearance.
Cons:
Because the hardware is an industrial product, it will need to be restored.
The size is appropriate for younger people and those of shorter stature.
Reviews and ratings from customers
On Amazon, these ponytail longboards have received reviews from over 436 customers. On average, they award 4.6 stars out of 5, and customers generally have favorable comments to share.
10) Sector 9 Mini Pintail longboards with Lookout graphic
Features:
37.5" Length
10.0" Gullwing Charger Trucks
72mm 78a Nine balls
ABEC 5 Greaseball Bearings
1.125" Truss Head Steel Bolts
Clear Grip
5 Ply Bamboo
Caramelized Bamboo Inlay Stringers on Top Ply
When it comes to longboarding, the Sector 9 brand is revered for its exceptional quality, and the pintail that it offers is not an exception to this rule. This pintail was precisely for this purpose, and I carried it with me. This pintail's built-in agility and dividend feature made for a fun ride, and I thoroughly loved it.
This touch fills in to act as an illustration of the multiple simple parts that meet up to make this option stand out for reasons that may be difficult to pinpoint. This touch fills in to act as an illustration of the several simple pieces that meet up to make this decision stand out.
Overall, the Deck, the trucks, and the wheels all display a scrupulousness in their crafting that we sincerely wish we see more frequently. This is something that we wish was more common. This particular style of design is especially significant with pintail longboard ideas, which are just as much about appearance as the execution of the concept.
Pros:
Durable, reliable
For advanced riding, an upgrade is not required at any point.
Wheel bite can be reduced, and carving power increased if risers are included in your shipment.
Cons:
Because of the high quality of the hardware, the price is slightly higher than average.
Reviews and ratings from customers
On Amazon, this pintail longboard received reviews from over 130 customers, and it had an average rating of 4.9 stars out of 5. The reviews, on the whole, are favorable.
BUYING GUIDE of the BEST PINTAIL LONGBOARD
When shopping for a Pintail longboard, there are a few things you really must keep in mind:
The form and fashion:
The directional Deck is always shifted forward, and the Pin Tail is a common and well-known shape for longboards. This Shape is typically utilized for cruising, carving, and downhill riding.
There are two potential outcomes for the double-decker. The two sides of the board feel very similar while playing with such decks.
Acceptable for freestyle riding, including freeriding and stunt riding.
The type of Deck being used is yet another fundamental aspect that must be considered.
You will have less control over the situation if the distance between the ground and the Deck is more prominent. It takes additional effort to push or brake with this vehicle.
You can practice more control and readiness when playing on a lower deck. If you collide with something, you will probably not flip over, even if you are injured.
The Wheelbase, as well as the Length of the Board
The length of the board and the Wheelbase both have a significant role in the board's overall longevity.
Longer boards are unquestionably more durable but are also more difficult to maneuver because of their increased length.
Even though boards with smaller dimensions don't have as much strength, they're great for twirls. It's All in the Wheels
Which one, round or square? That is the question.
It is advisable to have larger wheels because they are steadier and can provide assistance when riding over breaks and stones. Smaller wheels allow you to go faster and cover more ground in less time.
There is something called a wheel core that can be found inside a wheel, and it serves as the primary structural support for the Wheel. This component is where the bearings are kept safe and secure.
The wheel core is typically positioned near the middle of the board, which is a popular choice for longboards.
Wheels with an offset have their cores closer to the middle, making them more flexible and sturdy.
Side set: These are close to the Wheel's inside lip, making them simple to ride but impossible to replace.
Trucks :
A tool called a truck of the board is part of a longboard that secures a wheel to the board. It is common for a board truck to have a kingpin that has been altered somehow. It is versatile yet empowering more centralized control.
If you tighten the nut on the kingpin, it'll make the kingpin feel more rigid. It is becoming increasingly advantageous at a rapid rate.
When the nut is removed, the wheels will have greater freedom of movement. Because of this, a moderate amount of force is required when pressing the board.
Bearings
The bearings are the components that allow the wheels to rotate freely. They are put through a rigorous test that adheres to an exceptional standard known as ABEC. The ABEC 7 description is a good indicator of the quality of the bearings. They make it possible for the wheels to rotate quickly and provide the highest possible level of dependability.
How to Setup Pintail Longboard
FAQs
What are pintail longboards good for?
Pintail longboards are ideal for cruising and carving. They are great for getting around town and provide a smooth ride with lots of stability. Pintails are also good for doing tricks, thanks to their wide platform and responsive flex.
Is a pintail longboard good for beginners?
Yes, a pintail longboard is a great option for beginners. It is easy to balance and maneuver on, and its smooth ride makes it an ideal choice for learning how to longboard.
Is Pintail or drop through better?
This really depends on the rider's preference and skill level. Pintail boards are typically better for experienced riders who want more control, while drop-throughs are better for beginner riders who want a more stable ride.
Is a cruiser or pintail longboard better?
It depends on what type of riding you plan to do. Cruiser longboards are good for short, tight turns and cruising around town, while pintail longboards are better suited for fast downhill riding.
Can you go downhill on a pintail longboard?
Yes, you can go downhill on a pintail longboard. However, it is not the ideal board for downhill skating as the shape of the board is not designed for high-speed stability.
You may find that other longboard shapes such as drop-through or drop-deck will provide more stability and control when going downhill.
How do you ride a pintail longboard?
1. Start by standing with one foot on the tail of the board and the other just behind it.
2. Push off with your back foot to start rolling forward at a slow speed.
3. As you get more comfortable, you can start shifting your weight onto the front foot as you roll forward and use your back foot to control your speed and direction.
4. To turn, lean into your turns and use both feet to push off in the direction you want to go.
5. To stop, simply put both feet on the ground or press down on your back heel to slow down gradually until you come to a complete stop.
How do you stop on a pintail longboard?
To stop on a pintail longboard, you should use the footbrake technique. To do this, put one foot in front of the other and press down on both feet to slow your momentum. You can also use a slide-stop maneuver by dragging your back foot across the ground until you come to a stop.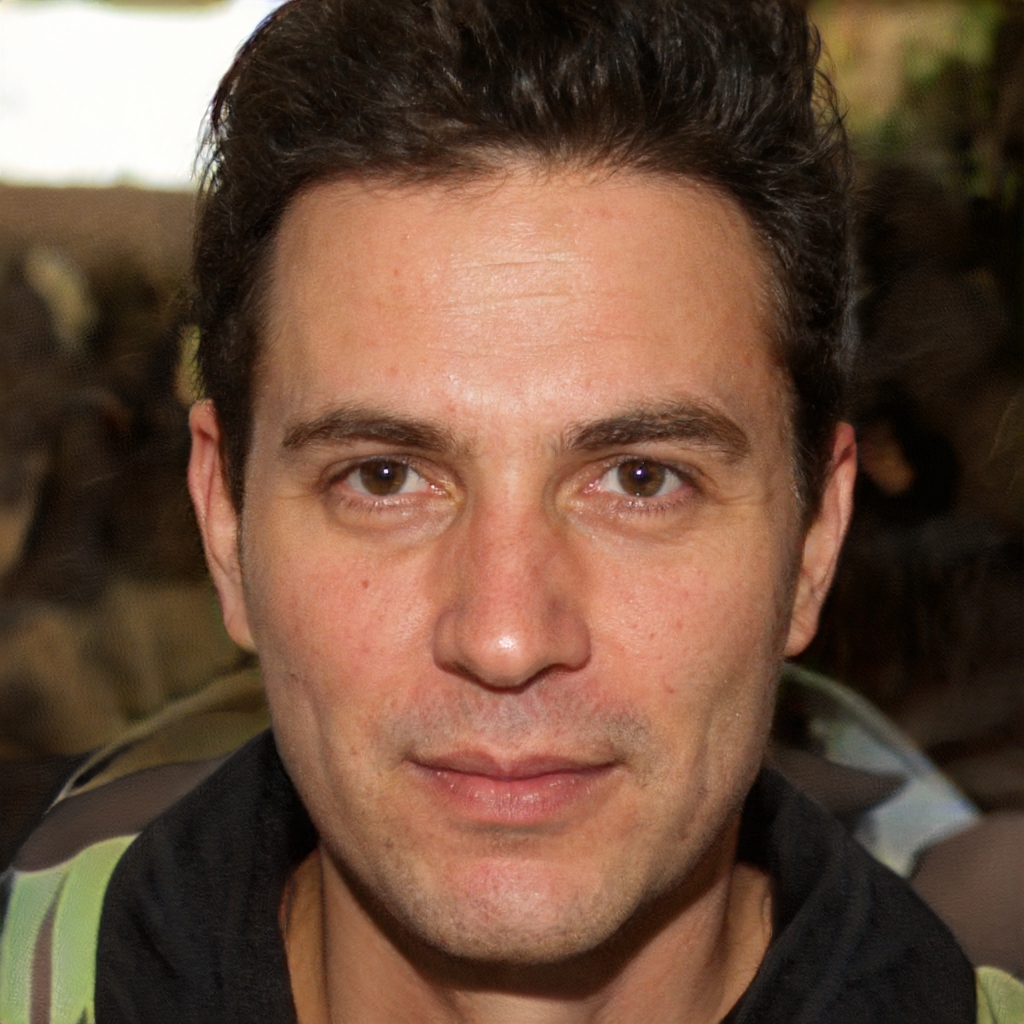 I am a longboarding enthusiast and a blogger. On this blog, I share tips, tricks, and advice based on my experience. I am dedicated to helping newbies improve their skills and enjoy this fun activity to the fullest.
Disclosure:This post may contain affiliate links. If you click on a link and make a purchase, we may earn a commission at no additional cost to you. Learn more.